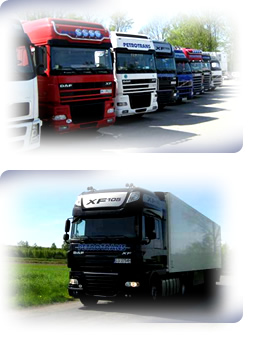 Our company has provided the international transport services since 1989, so we have already got rich experience in this kind of services. From a very beginning we are trustworthy in prompt cargo deliveries. It has resulted in the successful cooperation with the reputable companies from many countries.
We are the member of the Association of International Road Transport Carries in Poland (ZMPD) and we can guarantee a professional service in a refrigerated, neutral cargo and livestock,living pigs transport.
 You can be sure, that the cargo, You entrust us with, reaches its destination safely and on time.
 The guarantee our services is Certyficat of Quality ISO 9001:2009